We Can Remove & Control Raccoons from Your Property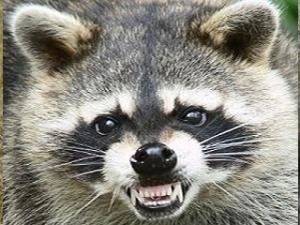 Captor Wildlife Removal specializes in safe and humane raccoon control and Racoon Removal from your property at your home or business no woodchucks are ever harmed, we are not raccoon exterminators.
We get raccoons off your property, out from under your porches, and away from your homes. Although they are cute raccoons are known to carry rabies and it's better to remove them from your property for safety's sake.
Our Raccoon Removal Services Include:
Residential & Commercial Raccoon Control
Chemical Free Raccoon Removal
We Only Use Humane Methods
20 Years Professional Experience
No Job Too Big Nor Too Small. We Service Schools, Military Facilities, Banks, Homes, Shopping Centers, Airports, Hi Rise Buildings, Parks and More…